Founded in 2012, Candid™ is a world renowned social discovery platform that delivers cutting edge user‑generated media experiences to improve engagement for brands.
We provide marketers the tools they need to easily weave on-brand user-generated content into their own marketing experiences. Our intuitive content management system allows brands and publishers to inject social content into branded websites, ads, mobile apps and physical displays, enabling a richer exploration of products and services that ultimately improves conversions and revenue. We also work for photographers to ensure their inspiring moments reach the right audience and offer versatile visual marketing solutions to retailers, agencies, global brands and their partners.
Candid helps shape evergreen content marketing opportunities through a thoughtful and strategic approach
Our philosophy is that simplification often means the difference between good and amazing. Four years ago, we set out to challenge market leaders with a more transparent approach that we knew could deliver better performance at a fraction of the cost. By remaining lean, maintaining optionality, and "listening to everyone", we believe we're well positioned to lead the transformation of Visual Commerce.
Rather than trying to do everything in one monolithic system, Candid's approach is to be more intelligent and thinner, plugging in many smaller specialized applications and leveraging a wealth of data to deliver relevant recommendations across key customer touch points.
Agents of the Mobile Photographer
In the summer of 2012, friends and business partners Nariman Haghighi and Dominic Gignac saw an opportunity that would allow Instagram photographers to gain even more exposure for their personal stories, while providing unique and authentic insights and content to brands. Simply put, Candid creates a bridge that enables real-time exchanges between brands and their community, with the aim of returning much of the value created back to content creators. We see the future of "social" as sharing the economic benefit of the network with members, and we're taking every step to ensure that content creators are firmly in control.
In a world encumbered by negative news, sensationalism and fatigue, images have a unique power to instantly touch us and to galvanize supporters into action. Candid exists to spread positive stories through daily visuals, to strengthen our communities and to deepen our awareness. We believe mobile photography has transformational powers and we're only at the tip of the iceberg in learning how to harness it.
Our Manifesto
You – We work for you, the candid photographer. The last few years have seen an explosion in the number of candid pictures taken each day. Authenticity is now more important than ever as businesses turn to the crowd. The candid photographer has emerged as a rising star that doesn't have an agent yet. With better mobilization, these daily stories can deliver surprising value that can be shared with their creators.
Inspiration – Candid exists to inspire! In a world encumbered by negative news, sensationalism and fatigue, images have a unique power to instantly touch us and to galvanize supporters into action. Candid exists to spread positive stories through daily images, to strengthen our communities and to deepen our awareness.
Social – We believe "social" means sharing the economic benefit of the network with members, our business is founded on this principle of reciprocity.
Control – You maintain control at all times. Your privacy and preferences are our top priority. Our opt-in model allows you to decide when, where and how your images are put to work, we simply hope to inspire and deliver the right opportunities.
Press
Leadership Team
Nariman is a Canadian Entrepreneur, Co-Founder and Chief Executive Officer of Candid. A seasoned technology executive, Nariman has been building Internet applications for Canada's largest consumer portals for over two decades.
With a Computer Science degree from the University of Waterloo and a diverse tech consulting background in Silicon Valley, Canada, and the Cayman Islands, Nariman now lives at the intersection of Social and E‑commerce. Through a network of distribution and integration partners, Nariman engages leading brands in key markets around the world on advancing visual influence and personalization techniques via Candid's enterprise‑grade UGC platform.
Entrepreneur at heart with over 15 years of experience in startups, web development, long term product, business and technology strategy.
Specialties: Executive Leadership and Communication, Product Strategy / Innovative Development, Mobile and Social Media, Agile and Lean Methodology / Transformation, Business Architecture, Technology Architecture and Integration, Team Building / Development / Mentoring / Coaching, Business Development, Management Consulting, R&D and Software Development Life Cycle, Budgeting and Cost Control.
Christine currently serves as VP of Finance/Operations for Candid with a focus on SaaS metrics + reporting, financial planning and corporate development. She is also a Member of the Board of Directors of the Canadian College of Naturopathic Medicine and a strong advocate for the naturopathic profession and furthering preventative medicine and patient-centered care in Ontario.
A born entrepreneur with over 10 years experience in startups, corporate strategy, and international trade, Daniel brings his determination in business development and growth to the Candid network. Focused on strategic partnerships and industry collaborations, Daniel now leverages his past experience with global enterprise to build lasting relationships.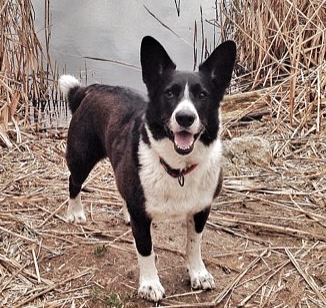 Charlie is a seasoned HR manager and squirrel chaser with a firm conviction that happy employees make better employees. You will likely hear him in the background on many of your calls as he's a regular fixture in the office. He doesn't always use social media but when he does he Instagrams as @bigearscharlie.
Our Advisors
Mel is a persuasive software industry executive with gravitas, high EQ, creative ideas and analytical pragmatism. Mel has crafted, sold and deployed many multi-million-dollar pan-enterprise software solutions.
Verticals – Retail, Media, Finance, Telecom, Gaming, High-Tech, HealthCare, Supply Chain, Manufacturing
Visit him at ca.linkedin.com/in/melbattiston or email him directly at mel.battiston@gmail.com.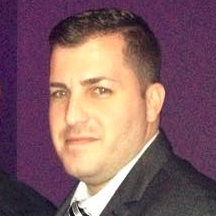 Thomas is the CEO of Unlimited Furniture Group, a leading furniture retailer. He's an expert and much sought-after consultant for social media marketing, particularly Instagram.
You can find him on LinkedIn or email him directly at tcorrales@unlimitedfurnituregroup.com.
A passionate, creative corporate communicator, marketer, and storyteller, Rob has spent 15 years building brands and helping them succeed in a disrupted world. He's won awards but prefers stellar business wins. And riding his bike. You can find him on Twitter and Instagram @robmanne.
An engineer by schooling, a marketer at heart, and a proven business leader by experience. Scott co-founded imason with Jeff Dunmall in 1999. The business grew from 2 to 30+ people during this time period as imason staked out a space as a market leader in Microsoft-based technology solutions, especially Sharepoint-based solutions.
Specialties: Business leadership, Online growth strategy and implementation, Internet technologies and trends.
Media Kit
Founding Investors