Founded in 2012, Candid™ is a world renowned social discovery platform that delivers cutting edge user‑generated media experiences to improve engagement for brands.
We provide marketers the tools they need to easily weave on-brand user-generated content into their own marketing experiences. Our intuitive content management system allows brands and publishers to inject social content into branded websites, ads, mobile apps and physical displays, enabling a richer exploration of products and services that ultimately improves conversions and revenue.
Powering Real-time Content Marketing Experiences
Candid helps shape evergreen content marketing opportunities through a thoughtful and strategic approach
Our philosophy is that simplification often means the difference between good and amazing. Ten years ago, we set out to challenge market leaders with a more transparent approach that we knew could deliver better performance at a fraction of the cost. By remaining lean, maintaining optionality, and "listening to everyone", we believe we're well positioned to lead the transformation of the Visual Commerce category that we helped create. Rather than trying to do everything in one monolithic system, Candid's approach is to be more intelligent and thinner, plugging in many smaller specialized applications and leveraging a wealth of data to deliver relevant recommendations across key customer touch points.
Leadership Team
Nariman is a Canadian Entrepreneur, Co-Founder and Chief Executive Officer of Candid. A seasoned technology executive, Nariman has been building Internet applications for Canada's largest consumer portals for over two decades.
With a Computer Science degree from the University of Waterloo and a diverse tech consulting background in Silicon Valley, Canada, and the Cayman Islands, Nariman now lives at the intersection of Social and E‑commerce. Through a network of distribution and integration partners, Nariman engages leading brands in key markets around the world on advancing visual influence and personalization techniques via Candid's enterprise‑grade UGC platform.
A born entrepreneur with over 10 years experience in startups, corporate strategy, and international trade, Daniel brings his determination in business development and growth to the Candid network. Focused on strategic partnerships and industry collaborations, Daniel now leverages his past experience with global enterprise to build lasting relationships.
Our Advisors
Mel is a persuasive software industry executive with gravitas, high EQ, creative ideas and analytical pragmatism. Mel has crafted, sold and deployed many multi-million-dollar pan-enterprise software solutions.
Verticals – Retail, Media, Finance, Telecom, Gaming, High-Tech, HealthCare, Supply Chain, Manufacturing
Visit him at ca.linkedin.com/in/melbattiston or email him directly at mel.battiston@gmail.com.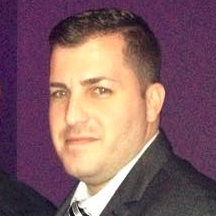 Thomas is the CEO of Unlimited Furniture Group, a leading furniture retailer. He's an expert and much sought-after consultant for social media marketing, particularly Instagram.
You can find him on LinkedIn or email him directly at tcorrales@unlimitedfurnituregroup.com.
A passionate, creative corporate communicator, marketer, and storyteller, Rob has spent 15 years building brands and helping them succeed in a disrupted world. He's won awards but prefers stellar business wins. And riding his bike. You can find him on Twitter and Instagram @robmanne.
An engineer by schooling, a marketer at heart, and a proven business leader by experience. Scott co-founded imason with Jeff Dunmall in 1999. The business grew from 2 to 30+ people during this time period as imason staked out a space as a market leader in Microsoft-based technology solutions, especially Sharepoint-based solutions.
Specialties: Business leadership, Online growth strategy and implementation, Internet technologies and trends.
Media Kit
Founding Investors